Thursday, November 11, 2010
Coming Soon...
android, app, Caddo, digital, indigenous, language, marketplace, Native American language, native american video game, pop culture, simulation, video games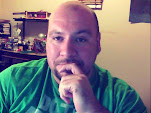 About Michael Sheyahshe
Michael Sheyahshe (Caddo) has been published in various magazines and journals and his book, Native Americans in Comic Books: A Critical Study, is available from McFarland publications. Michael received two separate Bachelor degrees (cum laude) from OU: one in Native American Studies and another in Film. Michael earned a Master of Fine Arts (MFA) in 3D Modeling from the Academy of Art University. His comic book character, Dark Owl, is featured in a collaboration with the Indigenous Narratives Collective (INC) in INC's Universe #0. Michael illustrated a story written by Mary Skaggs in Literati Press Presents "What The Stars Must Think Of Us", and his story, "Strike & Bolt", illustrated by George Freeman ("Captain Canuck") for AH Comics' Kickstarter-funded, "MOONSHOT: The Indigenous Comic Collection". His company, alterNative Media (aNm) is a Native American-owned small business, providing a slew of vital creative, artistic, and innovative services to various Indigenous groups as well as numerous business entities on a local, regional, and national level.